Activities on 2015 Culture City of East Asia concluded in Qingdao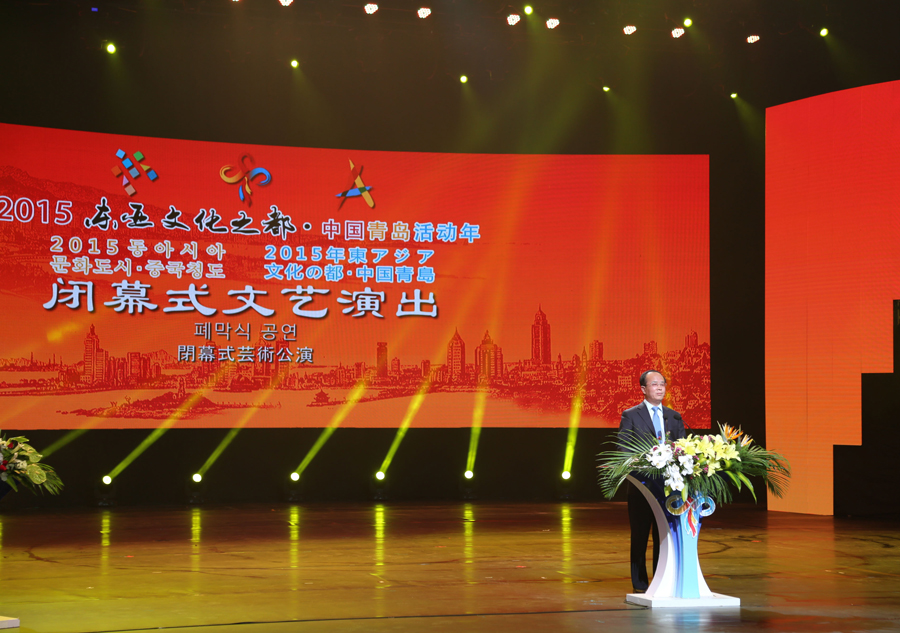 China's Vice Culture Minister Ding Wei announced the conclusion of the Year of Qingdao –2015 Culture City of East Asia on Dec 30, 2015. [Photo provided to Chinaculture.org]
It was Qingdao's year in 2015. But coastal city's year came to a close. In 2015, Qingdao was designated as the Culture City of East Asia.
During the ceremony on Dec 31, 2015, China's Vice Culture Minister Ding Wei announced the conclusion of the Year of Qingdao –2015 Culture City of East Asia. Representatives from the three 2015 culture cities of East Asia reviewed the yearly achievements of cultural programs and cultural exchange activities.
According to secretary of Qingdao municipal Party committee Hui Xin'an, it was the common wealth of Qingdao, Cheongju, and Niigata that entitled the 2015 Culture City of East Asia.
"Over the past year, people of the three cities shared their mutual understanding and rich culture and art with each other, and deepened communication and corporation on multiple aspects such as intangible cultural heritage, adolescent education and media," said Hui.
Through the year, more than 130 programs and events were held in Qingdao such as art festivals, talent competitions and cultural exhibitions with the goal of raising the cultural development and cultural exchange with Korea's Cheongju and Japan's Niigata. The series of activities also attracted visitors from home and abroad, especially from East Asian countries.
After the closing ceremony, artists from the three cities gave dance performances and performed folk music and acrobatics.
China, Japan and South Korea launched the trilateral minister-level culture summits in 2007, and the Culture City of East Asia program was first proposed during the third ministerial conference in 2011. Its aims at promoting unity amid cultural diversity and allow the three countries to foster mutual understanding.
During the 7th China-Japan-South Korea Ministerial Conference on Culture held in Qingdao on Dec 20, 2015, Ningbo was announced as the 2016 Culture City of East Asia, together with South Korea's Jeju and Japan's Nara. The three cities will serve as the principal venues for a series of cultural and arts exchange programs in 2016 to promote a mutual understanding among the three neighbors.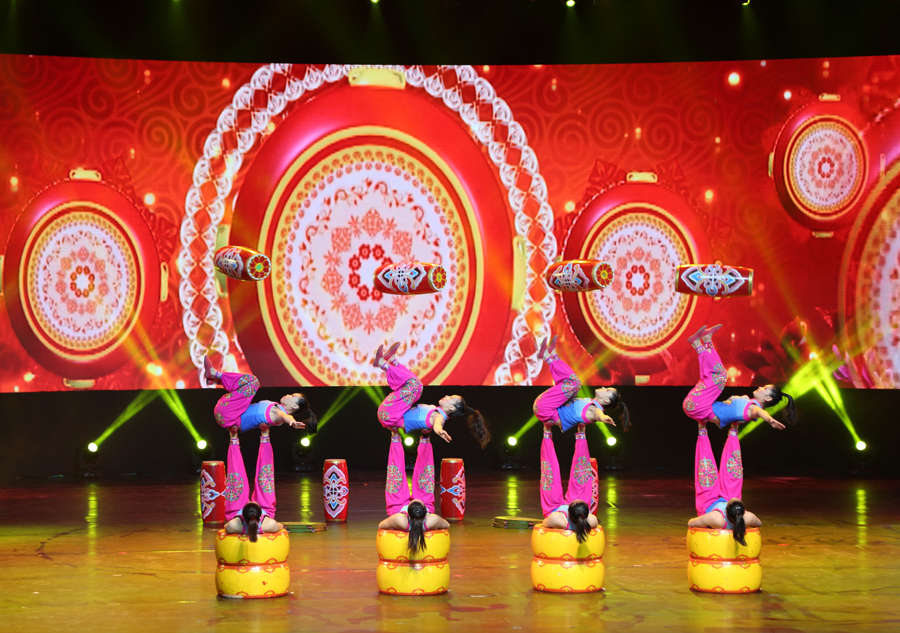 Acrobatics show given by Chinese artists. [Photo provided to Chinaculture.org]